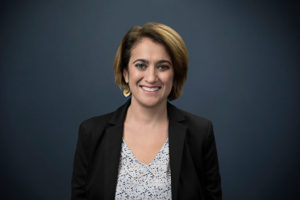 "When I represented the school district, I was always moved by the fortitude and diligence of parents who sued to ensure their children received an appropriate education. Now, I consider it a privilege to advocate on behalf of these families."
Lesley Berson joined Mayerson & Associates as a senior-level litigator in 2019. With a talent for crafting a case that persuades stakeholders with differing opinions to agree, Lesley brings a new dimension and energy to our practice. Before joining our firm, Lesley was Deputy General Counsel for the New York City Commission on Human Rights and Senior Counsel for the New York City Law Department. During her tenure at the New York City Law Department, Lesley managed a team of attorneys responsible for litigating over 80 special education cases in federal court. She also served as lead counsel defending the City of New York, its agencies and employees in federal and state court actions. Lesley was a formidable and highly respected opponent as we often found ourselves arguing against Lesley in DOE appeals, including in such significant cases as R.E. v. New York City Department of Education, a landmark decision regarding what evidence can and cannot be used at hearing, and P.K. v. New York City Department of Education, a matter involving a student's need for 1:1 ABA instruction and additional services.
Prior to law school, Lesley brought her passion for storytelling and her entrepreneurial spirit to every position she held. She began her career in fundraising and development at the Mark Morris Dance Group, where she helped establish Mark Morris's Brooklyn headquarters, a cultural resource that has engaged and enriched the community since 2001. She then represented musicians from Senegal, Guinea, the United States, and Spain, enabling them to perform in venues such as Lincoln Center, New Orleans Jazz Festival, and others. Lesley is fluent in English and Spanish and proficient French, Italian, and Wolof.
While Lesley loved working on projects related to the Arts, she recognized that she could do more. Her experience crafting a client's story and case is an invaluable asset to the firm.